About ULTOMIRIS
Information about ULTOMIRIS
Whether your patient is newly diagnosed or currently on another treatment, learn about starting your patients with atypical-HUS on the first and only long-acting complement inhibitor for atypical-HUS.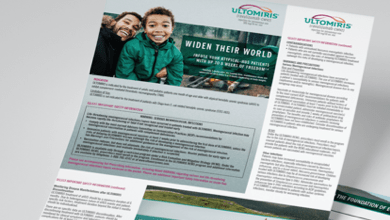 ULTOMIRIS Efficacy and Safety Brochure
Take a closer look at the immediate, complete, and sustained benefits of ULTOMIRIS through the efficacy and safety data demonstrated in clinical trials.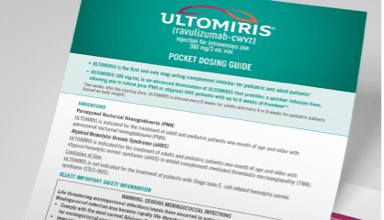 ULTOMIRIS Dosing Guide
Step-by-step instructions for starting treatment-naïve patients on ULTOMIRIS and transitioning patients from eculizumab to ULTOMIRIS.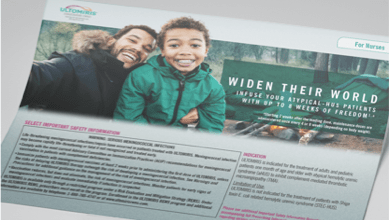 ULTOMIRIS Nurse Brochure
Support your staff with this guide designed specifically for RNs, NPs, and PAs. The guide provides an overview of ULTOMIRIS for both adult and pediatric patients diagnosed with atypical-HUS, their treatment, recommended dosing, and care.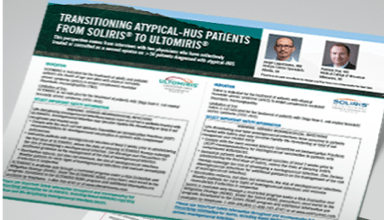 Perspectives on Transitioning to ULTOMIRIS
Based on interviews with two leading thought leaders in atypical-HUS treatment, this comprehensive perspective provides HCPs with important considerations about transitioning patients from eculizumab to ULTOMIRIS.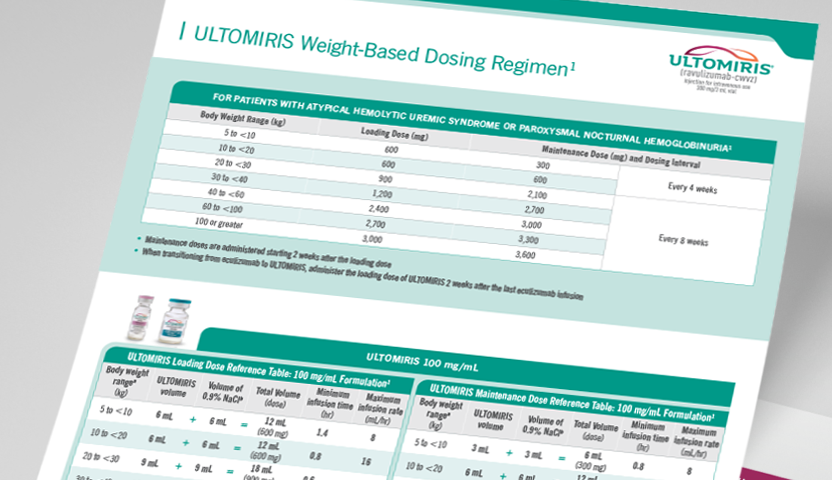 ULTOMIRIS Dosing Onesheet
This at-a-glance dosing reference is helpful for understanding the weight-based dosing for ULTOMIRIS.